Trial Oracle download - Starting point
First, for a trial Oracle download, you need to sort out what platform it should run on.

Man has, it has been always said, learnt to see further into the horizon by standing on the shoulder of giants.

Windows can run the majority of Oracle tools including Developer, Personal Oracle and Designer. These tools are developed for Windows 98, Windows 2000 or Windows XP Professional. Most of the tools and databases are supported under Windows NT 4.0, Windows 2000 (Server or Professional) and Windows XP Professional.

You can obtain a trial Oracle download for your own personal use in the following ways:
Purchase the software directly from Oracle or through an Oracle reseller. Check the Oracle home page on the web for their Oracle Store. The Standard Editions of Oracle for WINdows 2000/XP costs between US$300 and US$700. This does not include technical support or future upgrades.
Obtain a trial version of the software. Oracle essentially gives away trial versions of their software either by downloading it from their web site or via a "CD-ROM Pak" which they will ship for about US$40.00 US. The license for most trial software is only good for 30 days.
Register at Oracle TechNet and then look into Products under the category of "Internet Servers". Download the Oracle tools for free under a trial license. Note that most tools come in files over 200MB in size so you should have a fast Internet connection to get these. Personal Oracle8i for Windows NT or Windows 2000 is about 500 Megabytes.
There is a database textbook called Fundamentals of Database Systems by Elmasri and Navathe. This textbook can be ordered with a bundled set of Personal Oracle 8i software. With Oracle software: ISBN: 0-201-61255-0 Cost: about $90.

The version of Personal Oracle8i that comes with the Elmasri/Navathe textbook can only be installed on Windows98. It will not install on Windows 95, Windows NT or Windows 2000.

If you attempt to install Personal Oracle8i that comes with the Elmasri/Navathe textbook on a machine running Windows 2000 Workstation Professional then an error message is received:

"Invalid Staging Area. There are no top level components for Windows NT available for install from this staging area." This is Oracle's way of saying nothing on this CD can be installed on Windows NT (or Windows 2000)

There is another database textbook "Modern Database Management" by McFadden, Hoffer and Prescott. One version of the book can be ordered with an Oracle supplement that includes Personal Oracle8i for Windows 98 and Windows NT/2000, Developer and Designer. For the record: No Oracle Product will work on Windows ME or Windows XP Home Edition so don't even bother.
Solaris Platform:
You must have Solaris 2.6 or Solaris 7 to run Oracle 8.1.6. Oracle 8.1.7, meanwhile, is certified with Solaris 2.6, 7, and 8.
Unfortunately, documentation of patches required for installing Oracle 8.1.7 on Solaris 8 I is not available on the internet. For Solaris 2.6 and 7, apart from downloading Oracle from any of the above mentioned sources, the patch requirements for a trial Oracle download which are also available at Oracle resources are as follows: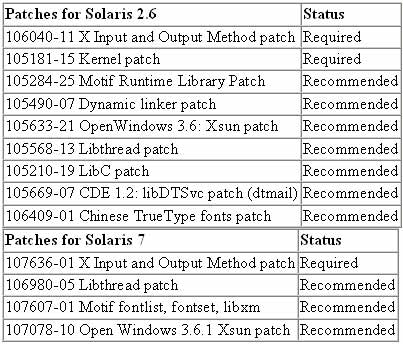 Make sure that the following software packages have also been downloaded and installed before you proceed with your trial Oracle download: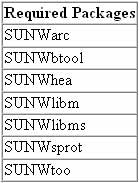 You have to sign up for Oracle TechNet in any case in order to download the trial Oracle download patch file (absolutely necessary), as well as some of the documentation.
Linux Platform:
To obtain a trial Oracle download on a Linux machine, we should have Oracle tools download as well as Java 1.1.6 ( JRE ) for Linux from Java.Sun.com or from blackdown.org.
Return to installing the Oracle database